AIRCON INSTALLATION SINGAPORE
We are practically oriented and efficient and the best to handle your services. As far as Aircon servicing, repair and maintenance are concerned, we are truly the best. We do not only install units; we are practically gurus and capable of a complete package. We have a high repeat business ratio in Aicon service Singapore.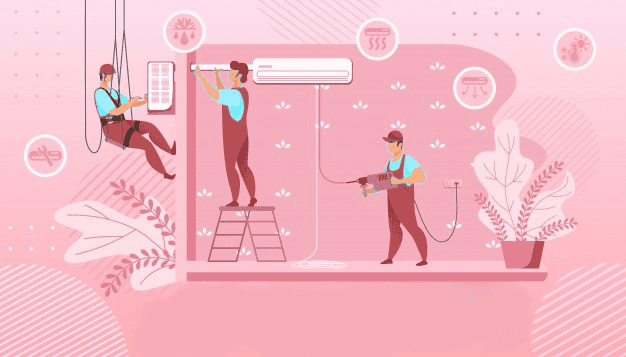 Proper Installation Of Your Aircon Unit
The newly purchased air conditioning system comes with full installation instructions; however, we recommend that you have to ask for a professional team to install it for you. SingCool SG have a huge team of support technicians on hand to assist you with the aircon installation. We will assist you in properly installing your air conditioner system so that it performs at its optimum. We also make certain that all of the pipes and tubes in your home are secure. At the same time, our knowledgeable staff will show you how to save energy while operating your newly purchased air conditioning unit.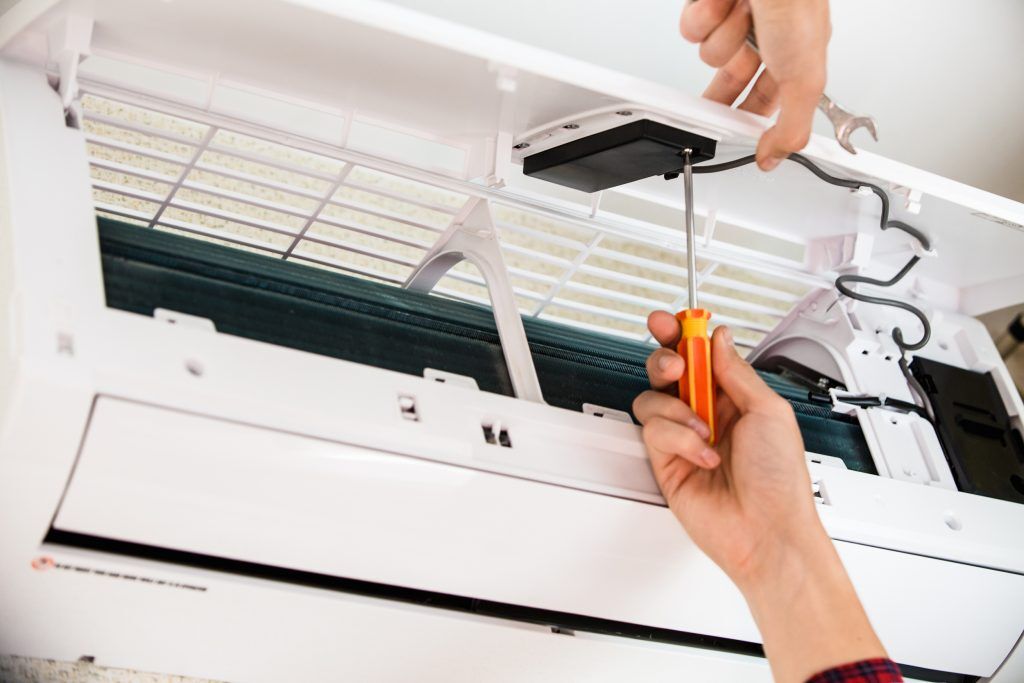 The Importance of Properly Installed Aircon Unit:
i. Extend the unit's life.
ii. Make sure you are safe.
iii. it emits less noise during operation.
iv. Reduce your service costs in the long run.
v. Ensure that your needs are met in terms of comfort.
vi. Maintain the equipment to the manufacturer's standards.
Properly installation of your aircon system will help to keep you and your family cool under hot weather, and also it will also save you money in aircon maintenance or buy a new replacement unit when your aircon fail. Furthermore, proper aircon installation can assist to reduce aircon parts damage and extend the life of your aircon system. Not only that, employing professionals to assist you with the installation of air conditioning can safeguard your safety. Call SingCool SG Now, our expert will give you a proper aircon installation Singapore.
Install Indoor Aircon Unit
i. Choose a barrier-free location on your inner wall to install the indoor unit.
ii. Fix the mounting plate on the inner wall.
iii. Drill a hole in the wall to transport the pipe to the outside
iv. Check the electrical connection of the indoor aircon unit.
v. Pass the pipes and cables through the holes in the wall, and then connect them to the equipment.
Installing Outdoor Aircon Condenser
i. Place the outdoor unit away from any heavy traffic, dusty or hot places.
ii. Lay concrete mats on the ground.
iii. Fix the outdoor aircon unit on the concrete pad.
iv. Check the electrical wiring of the outdoor unit.
v. Connect pipes and cables to the outdoor unit.
Complete the aircon Installation Process
i. Exhaust air and moisture from the refrigerant circuit.
ii. Fix the pipe to the wall with clamps
iii. Enjoy Your Aircon
BEST AIRCON INSTALLATION IN SINGAPORE
Singapore is positioned near the equator and has a tropical climate typical of the region. The fact that you live in Singapore means that you have to cope with hot weather all year round. When the temperature suddenly gets too hot, it may be quite stressful and difficult to cope with. Not only that, but working in such a heated atmosphere may also interfere with your ability to keep up with your work schedule.
Given the extreme heat that prevails in Singapore, air conditioning is something that many people cannot live without. Some people are so used to air conditioning that they cannot sleep until they have it. As a result, it is considered vital by many Singaporeans.
Air conditioning may be found in almost every building in Singapore, including residences and workplaces. As a result of the prevalence of air conditioning in Singapore, this concept has been imprinted in our minds. For example, retail malls, certain MRT stations and supermarkets are all air-conditioned.
Did You Know? Installing an air conditioning system is a time-consuming process. If you want your air conditioning system to continue to operate effectively and efficiently long after it has been installed, you must carefully follow the installation instructions. There are many procedures that must be followed perfectly. The installation of any air conditioner needs a significant amount of preparation both before to the actual installation date and throughout the following usage. However, in this blog we recommend that you hire a best aircon installation service company in Singapore help you to settle this troublesome work.
Professional aircon installers have the appropriate knowledge and experience to help you in completing the installation in a safe and effective way. So, It is preferable to hire a skilled air conditioning equipment installer for the installation work, especially if the equipment is being installed outside of a building or structure.
Although you need to pay to hire these professional masters to help you install the air conditioner, but you will save a lot of time and money in the long run by avoiding the unnecessary problems and high repair costs caused by the improper installation of the air conditioner system. As a result, a best aircon installation service company in Singapore plays a very important role. After you purchase a new air-conditioning system, the aircon installation master you hire to help you install it will be one of the most important factors in the longevity of your air-conditioning system.